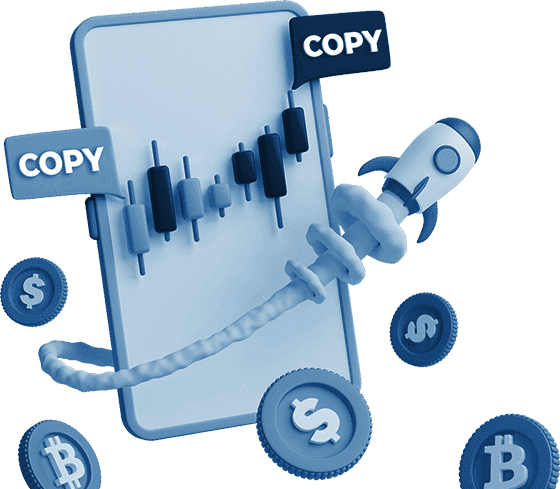 What is Copy Trading
Copy trading enables traders, experienced and new alike, to take part in the financial markets, by having their trades executed by experienced and seasoned traders with proven track records. This form of trading offers a unique solution for people who wish to trade and invest money with the aim of increasing their initial capital, however lack the time or experience to invest by themselves. For this reason brokers offer the possibility of copy trading. There are multiple platforms which offer copy trading, and while some are manual, other are automated or semi-automated, and all offer different variations of copy trading.
The Rise of Copy Trading
To begin we need to establish that there are two main types of traders, those who attend seminars, attempt to compile strategies, follow all market trends, and enjoy 'expert-trading-fees'. Then you have the other group that want to make money with as little input and effort as possible.
For the latter, mirror or copy trading was created and has suited many as the perfect solution.
The growth in the past 5 years of copy trading has been exponential, for its main reason is that many traders 'trust' this system, and have a comforting feeling that they are not trading alone. AvaTrade offers you popular signal providers that are the best in the business.
Copy trading is not only for the unexperienced, a lot of expert traders use copy trading as a means of market research, it saves time and could be part of a new strategy that could be implemented and profitable.
Advantages of Copy Trading
There are many advantages to copy trading, and as such it has earned its place amongst traders:
Allows first time traders to familiarize themselves with the financial markets and gain confidence to trade Enables experienced traders to take part in the market even when they are too busy, and cannot invest the valuable time and research needed in order for them to trade
Copy trading can be employed on various instruments, including foreign exchange, stocks, commodities and much more
Creates a community of traders, beginners and experienced alike, who can exchange ideas, strategies and improve their trades together
How to Successfully Copy Trade
There are a few steps one should take in order to successfully copy trade.
Find the Right Broker
Look no further – selecting a trusted and regulated broker, with which the funds and client's details are completely safe, is imperative. AvaTrade ensures that the funds of our clients are kept in segregated accounts within international banks. In additions, we are a fully regulated broker with 5 international regulations.
Pick your Signal Providers
After the account is active, the platform generates a list of signal providers, from which the trader can choose the best one for them.
When following these steps, a few guidelines are important to remember. During each step one can choose from a large variety – there are many brokers, multiple platforms and plenty of signal providers. It is important to narrow down the choices of each to the ones that are suitable to the trader and his needs.
Subjects such as the goals the trader wants to achieve, the instruments he wishes to trade, the amount of capital he can invest, to name a few – should all be figured out before commencing to trade, and once done choosing the broker, the platform and the signal provider trading should be much easier.
Copy Trade with AvaTrade
AvaTrade offers you a variety of direct and indirect copy trading, and collaborates with leading signal providers to insure that you can opt to follow traders from around the world.
With AvaTrade you can trade on leading platforms for copy trading:
ZuluTrade – With a large variety of signal providers to choose from
MirrorTrader – Automatic, semi-automatic or manual trading following signal providers
The combination of AvaTrade's global reputation with the best signal providers, gives traders the security in knowing that their trades are in the safe hands of some of the best traders.
Open your copy trading account with AvaTrade today!